Seven items, guaranteed to keep you warm and dry while Fly Fishing.
Our first snap of relatively cold and wet weather is behind us.  That said, the conditions have made for some spectacular scenery on the river and it is a welcome change after a long and dry summer.
Unfortunately, these conditions have a dark side.  A dark side that has the ability to immediately cut short a great day of fly fishing. If you are unprepared for things like sudden wind squalls, surprise snow flurries and cold rain you will certainly find yourself running to the truck and seeking shelter in a warmer place and by all accounts, it's very difficult to get a great drift from the parking lot.
Thus, we at Park City Fly Fishing Guides have decided to share some knowledge about surviving colder and unpleasant weather conditions while fly fishing.  Most of this knowledge has been gained through our personal experience and we have personally used all items mentioned in this post.  They all meet our high standards of quality and build. Furthermore, we assure you that this post is free from any marketing or business to business shenanigans that may compromise our credibility in this regard.
#1 Rain Jacket
While people are often amazed that we'll be out fishing in sub-zero temperatures in the winter, few realize that it's actually much colder to be fishing in 50 degree weather with driving rain and a little wind. Thats because 10 below is dry. It's the wet that makes you cold, so the number one piece of gear to keep you warm is a QUALITY rain jacket. We like Simms and there's not a better solution than the legendary Simms Guide Jacket. Gore-tex, a big hood, storm flaps and cuffs that let the water run off and not in.
#2 Synthetic "Puffy"
Patagonia coined the term years ago and we all love a our"Puffy". Patagonia makes a great one, but we prefer the Simms version. Bottom line, they all have similar properties. They are very light, exceedingly warm, dry quickly and work when wet. That last one is huge for fly fisherman as we are constantly putting our hands in the water to release fish. We also have our casting hand in the up position all day, which lets water run down our arm. We like the lightweight versions and use them as layering garments under our rain jackets. Number two on our list, but a must-have. No really cheap way to do this – the cheapies usually suck – but you can often find good deals on last years colors.
#3 Gloves
While many are on the never ending quest to find the perfect fishing gloves (we don't think they exist), we think it's much more important to keep your hands warm than worrying about how well you can tie a blood knot with them on.
We believe Kast makes the best fishing glove on the market. They are comfortable, super warm and waterproof.  They fit perfectly to size and for the most part, you can fish with them on.  Gripping fish is possible and when you dunk your hands for the release these gloves stay dry.  They're also tactile and durable enough for rowing.
#4 Boot Fit Waders
Yes, they are expensive, and it's often difficult to get the Simms model (which is the best by miles), but they are a total game-changer for those who fish where or when it's often chilly. You will completely forget that your feet ever got cold while fishing. An added bonus is that they are easy on and off, which is great at the end of a cold day. We can't recommend these enough.
#5 Mr. Buddy Heater
A lot of people carry these in the drift boat, and they are almost a fixture in Winter Steelhead country.  We're not really a fan of these things in the boat, but if you're staying in a tent or the back of your truck, we find them extremely helpful when trying to stay a bit warmer in shelter.  They have built in shut off controls to keep you from asphyxiating on carbon monoxide or catching on fire if you happen to knock it over.  Not likely to compensate for a warm shower and bed but still a nice touch.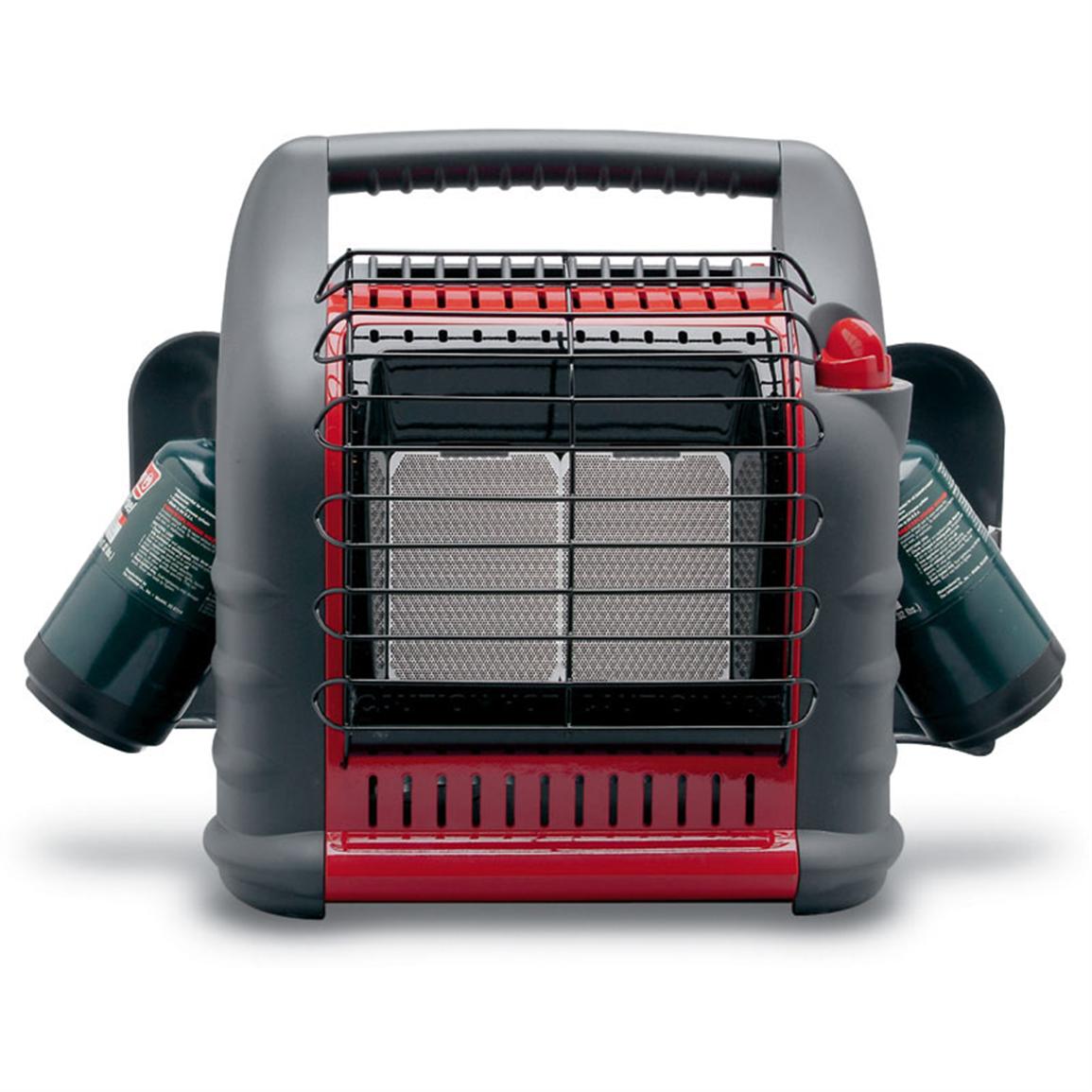 #6 Microfleece Pants
A comfortable pair of pants that comfortably sit against your skin and layer effectively under your waders is essential to staying warm on the river.  Denim is a poor choice and we have found that microfleece is superior to most.  Like the "Puffy" there are many options out there and we have found the Simms version to be the most wader friendly.  We also like the Patagonia "Snap T Synchilla Pant".  They look a little less like long underwear.
#7 Muck Boots
Full credit for our knowledge here must be given to the boys and girls at "The Reef Fly Shop" in Alcova Wyoming.  No one else fishes harder in crazier weather! These boots get the nod for providing full protection from water, mud and snow when your waders come off.  They are the champions from the takeout to basecamp and we don't leave home without them from November to April.